Horse Boarding and Dressage Training
Premier dressage facility in Redmond, Washington. Located minutes from SR-520.
Löki Stables was founded in 2012 by owner and trainer Debby Martin. Löki is the Norse God of mischief and since Debby is Scandinavian it was fitting to name the barn Löki.
Löki Stables has been transformed over the years and has become an oasis for horses and their owners. Come join us!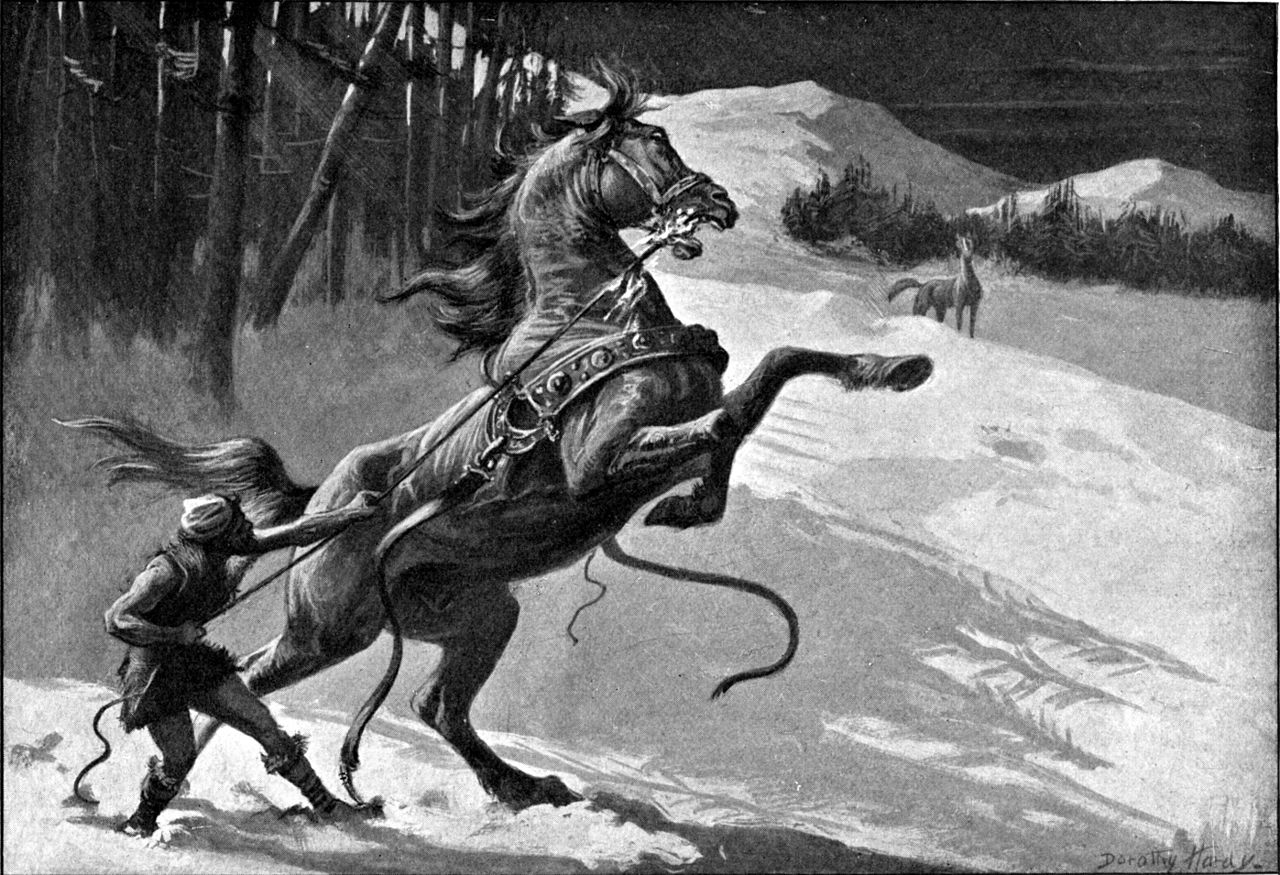 Testimonials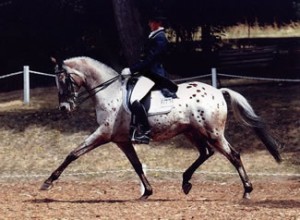 "A kind and knowledgeable mentor who cares deeply for each and every horse and rider that she teaches. Debby took a half-wild Appaloosa and his teenage owner and turned us into Region 6 FEI dressage champions. Our success is testament to Debby's vision of what each of us is capable of…even when we may not be able to see it for ourselves. Eleven years later, I still constantly amazed by Debby's patience and fortitude. She has taught me that even as a horse and rider move up the levels, the basics remain the same, and if anything they become more important. Debby excels at bringing out the very best in both horse and rider. Over the years, I have watched many horses of all breeds and abilities flourish under Debby's patient guidance. Debby's teaching style is both firmly rooted in fundamental dressage yet flexible enough to adapt to the needs of the horses and riders she trains. She is my extra set of eyes on the ground and has helped me to persevere through the most difficult times of my riding career. She is an inspiration and an absolute pillar of strength. I have never met a trainer so correct in her riding or as dedicated to students as she, nor so willing to invest the time and energy necessary to turn out champion after champion."
~Vanessa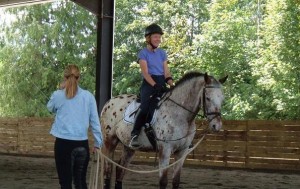 "To say the least, my return to riding after 37 years was daunting. After shattering my ankle during a lesson with a well- known trainer, I unintentionally took a very long break. It wasn't until after my daughter had graduated from college that I began to look for a new trainer in earnest. I wanted to learn dressage from an instructor who had a great deal of experience training and teaching, and who has knowledge about the care and management of horses. I was looking for someone who could teach me about horses and riding from the ground up.
I feel fortunate to have found this person in Debby Martin. Her experience with horses and training is lifelong and extensive. She is always happy to answer the many questions I have about anything and everything having to do with horses and always with the utmost patience and respect. Debby is both friendly and professional, warm yet firm, and has an uncanny knack for tuning into each of her students and knowing how far to push them. The excitement I feel after finally conquering something I had doubts I'd be able to do is felt by both Debby and myself.
Debby's two schoolmasters, Pal and Playboy (see links) are also instrumental in my learning. Both are upper level dressage horses, and they are teaching me volumes. Debby has trained both Pal and Playboy from the very beginning and the relationship she has with the horses under her care is a testimonial to her skill and compassion as a trainer. She cares for each and every horse and rider that crosses her path.
Not wanting to be left out after noticing how much I was enjoying training with Debby, my husband Craig began training with Debby soon after. We are now half leasing Pal and Playboy and are learning as I never thought possible at the ripe old age of 50-ish!
Thank you Debby for your unwavering enthusiasm, dedication, and wisdom. You are the best!"
~Donna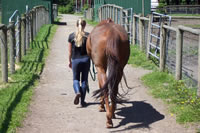 "I'm fairly new to both riding horses and dressage. Before riding with Debby, I was confident in the arena, but had no confidence outside the arena on my very energetic (and fast) Thoroughbred. Debby taught me how to use my seat and leg aids properly and so many other things, that I feel confident no matter where I ride or what situation presents itself." (Natalie has been riding with Debby for two years.)

~Natalie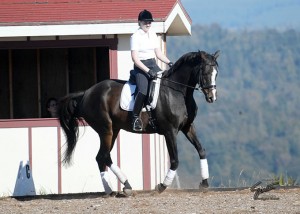 "I started riding with Debby after taking 5 years off because of a riding related injury. Debby helped me overcome my fear, re-establish my confidence and really understand dressage. Although I had been a dressage rider for 8 years before my injury, and a hunter/jumper before that, I didn't really know how to use my aids properly, or how to develop a partnership with my horse.
Debby has a real love for dressage, and a talent for teaching. For example, to teach aids, she carefully assesses what her muscles do when she applies an aid, then explains it until the rider feels it for themselves, and understands. She has tremendous creativity and patience to discuss, draw or even act out what she is trying to get the rider to learn! Once you have ridden with Debby, you will know a lot of dressage "theory", how to apply the correct aids and how the horse responds (or should respond) when the aids are given.
Debby is a natural horsewoman. She teaches her riders all aspects of working around horses, from groundwork to improve manners and "set the stage" for riding, to the proper way to wrap polos and the "Fred and Ginger" approach to dressage 🙂 Debby also has a unique, positive and fun teaching method - dressage is DEFINITELY not boring with Debby around! With Debby's (and Pal's!) help, I went from a fearful lunge line rider in 2002 to riding at second level in 2005, before I moved to Canada."
~Emma
" Correct, classical training is what initially attracted me to train with Debby Martin. Her impressive equine educational background, vast training and showing resume is a testament to a true professional. Debby is an instructor who understands how to scaffold learning using the training scale as the measure of where learning and instructing will commence each lesson. I appreciate her integrity as an instructor who will not sacrifice correct work for "smoke and mirrors" progress. Debby is both demanding and supportive of the student. Continually checking for comprehension and quick to redirect or re-explain when a concept is unclear. This type of intuitive teaching is applied both to human and equine students. Debby finds numerous ways to create understanding as each student learns differently. She may choose to demonstrate, describe, create analogies or use systematic coaching. Debby also has a "wicked good" sense of humor, which allows me to breathe and laugh at times when I have tension, helping me remember dressage is FUN! ~Leslie